I have wanted a Vitamix since I was 11. Which is why I am SO unbelievably stoked to bring you this Vitamix A2500 and Petunia Pickle Bottom Inter-Mix Collection (Mazes of Milano backpack, grid caddy, cool pixel and midi pixel).
Ever since I got both of these in the mail, I have used them every. single. day. I've been impressed with so many things about both.
I have been using the Vitamix even more than I expected to (which was a lot). Of course I've been making near-daily green smoothies! I legitimately just choose the smoothie setting and a minute later I have the creamiest, most delicious smoothies! But even beyond the standard smoothie, there's also an ice cream setting (all the heart eyes!) AND a soup setting! This allows me to get rid of TWO appliances in my kitchen – ice cream maker and immersion blender! Why do I need them when I have this incredible Vitamix? If for some reason I'd rather use the Vitamix manually, you can turn it to speeds 1-10, and it also has a pulse setting. Above and beyond these normal uses, I've made all sorts of nut milks, and even some Paleo hummus recipes I'm dying to share with you! Because I'm able to control the speed, I made a HUGE batch of my famous date mayo – it was the best and easiest my mayo has EVER turned out!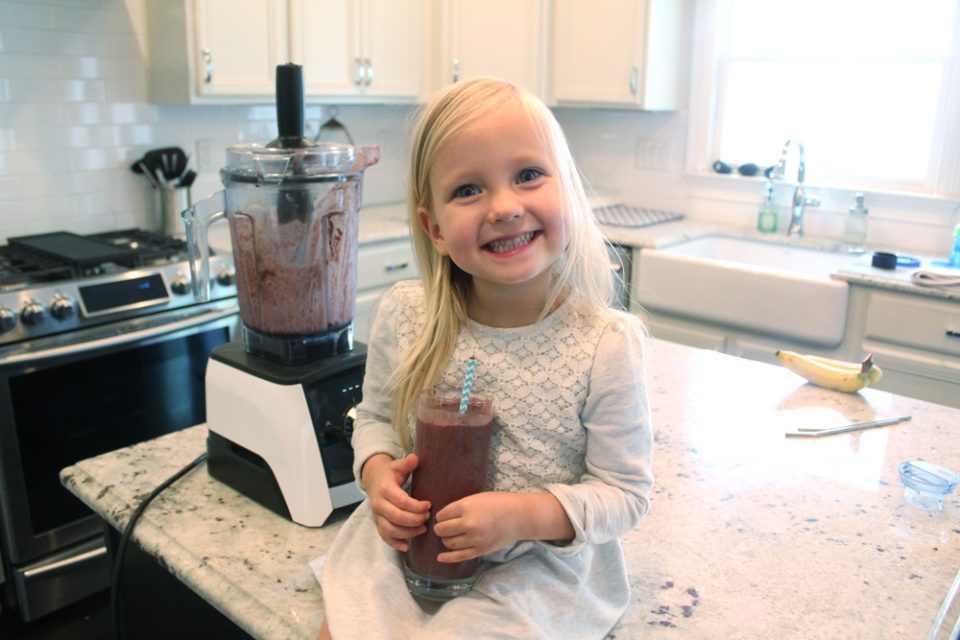 This Vitamix A2500 is a completely new model! It combines sleek design with updated conveniences. The A2500 lets you create multiple batch sizes in a single machine and store, serve or take blends to go. Its smart technology automatically adjusts to the container size you've selected, process your recipes and stop the blender when complete. It will soon pair with the Self-Detect containers (available later this Spring). This will be a complete revolution for those who make homemade baby food!! It will be so easy to use the 8-0z containers to make baby food and just add a cap!  Then it can be stylishly stored and kept cool with Petunia Pickle Bottom's new Inter-Mix collection. Seriously a match made in heaven!
I've been so beyond excited about my Vitamix A2500, and I'm so happy I get to give one away to one of you lucky winners! Giveaway form below 🙂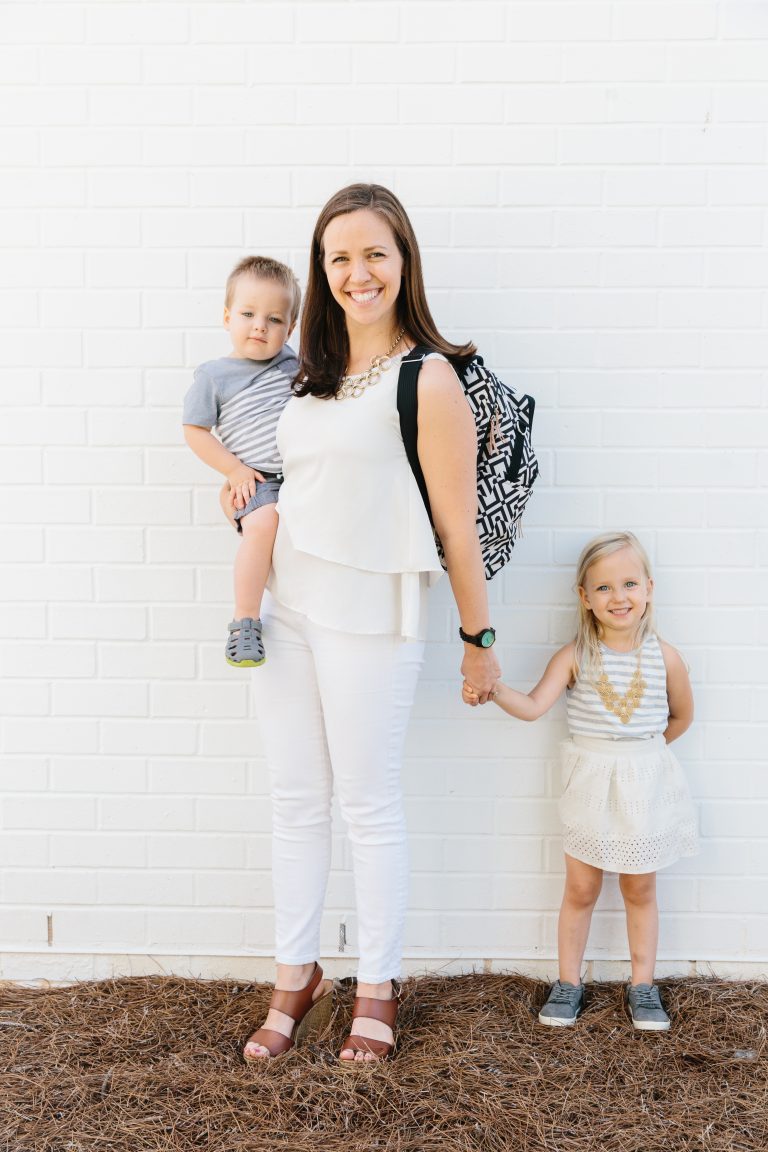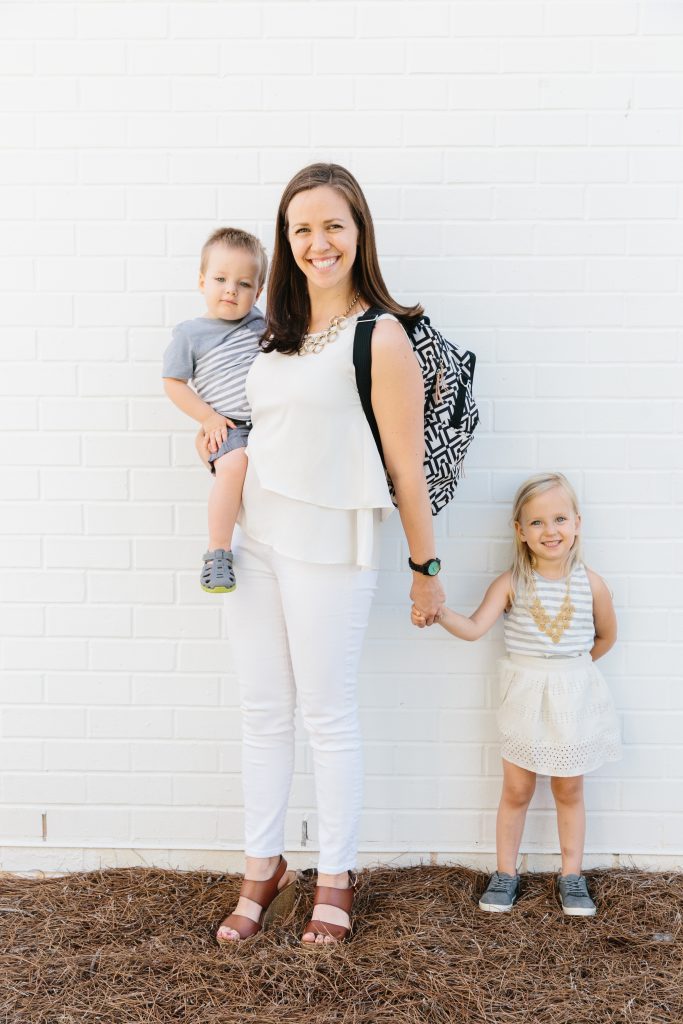 This Petunia Pickle Bottom Inter-Mix Collection Diaper Backpack is what Mommy dreams are made of! The Mazes of Milano pattern is so adorable, and perfect for someone like me who usually wears lots of solid things 😉 The pop of black and white pattern is the cutest! But really, even beyond the gorgeous looks of this bag, it's the function that really wins it for me!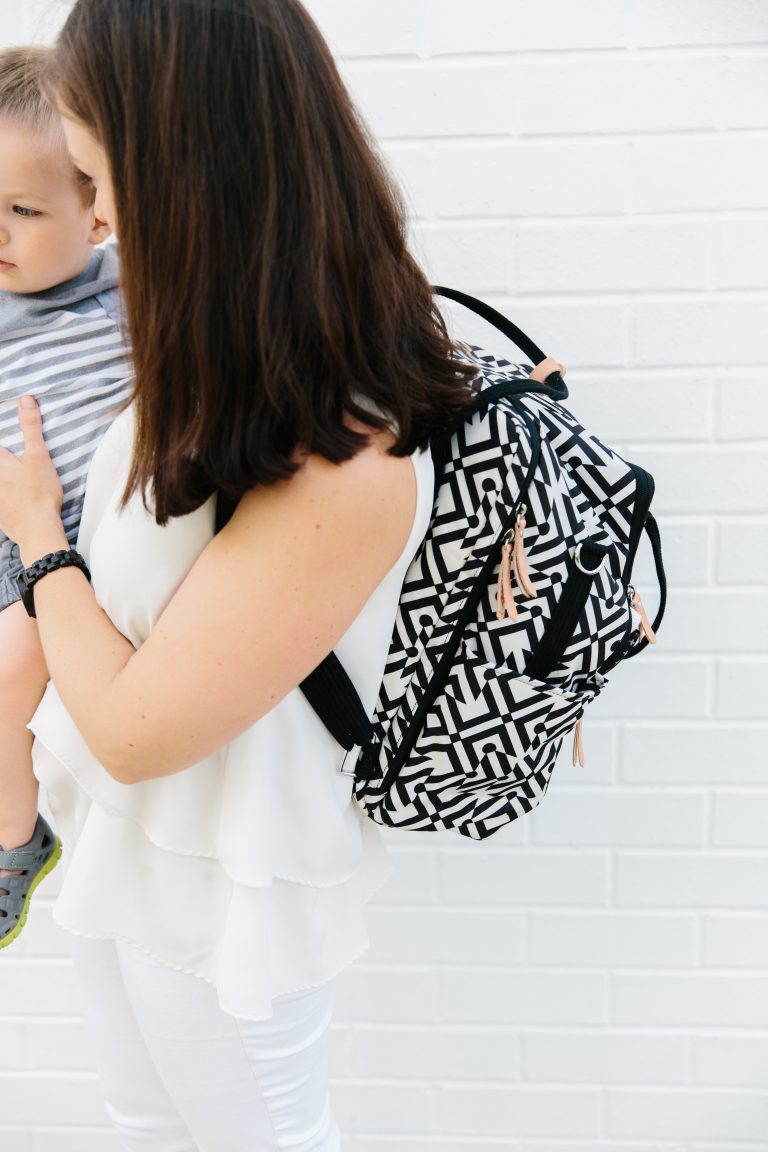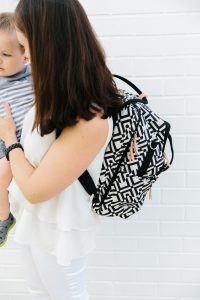 The Petunia Pickle Bottom Inter-Mix Collection is a make-it-your-own modular system of lightweight, easy-to-clean bags and packing pods designed to keep moms organized. (And who doesn't need that?!) The Mazes of Milano backpack is machine washable – perfect for those dirty little hands, everyday mishaps and even spilled snacks! We've all been there. The cool pixel bag features an insulated interior, letting you store snacks and sips at just the right temperature, while the midi pixel stores small bites and other nibbles. I'm obsessed with the insulated pixel bag! Since we try to eat as healthy as possible, that means a lot of our snacks need to be refrigerated! This is THE cutest way to keep healthy snacks cool! And while on the go, the grid caddy can be lifted out of the bag, and placed directly on the stroller bar, keeping all of the pixels at arm's reach. Ingenious, no?
So enter to snag both the Vitamix A2500 AND the Petunia Pickle Bottom Inter-Mix Collection using the form below! I hope you win!!
Olive You Whole Vitamix + Petunia Pickle Bottom Giveaway

Photography by the lovely Kathryn McCrary.