Now that the holidays are upon us I felt it was time to FINALLY get this Paleo + Whole30 Green Bean Casserole Recipe out into the world because it is my fave during the holidays. I could seriously eat this ALL. THE. TIME.
I freaking LOVE the Whole30 compliant French onions I made on top and inside this Paleo + Whole30 Green Bean Casserole Recipe creation of mine! It's so much more flavorful and I can promise it tastes even better than what we all grew up (and may still be) eating during the holidays.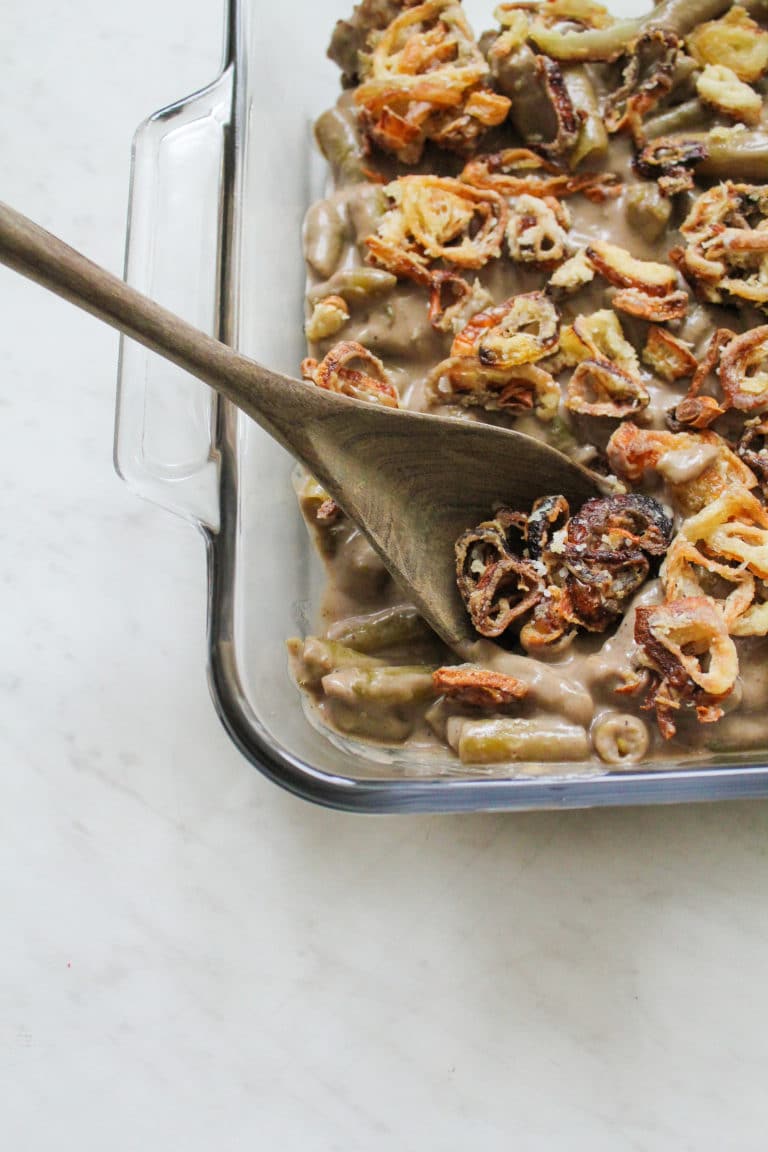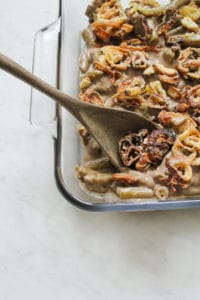 How does this taste better than what you grew up with you ask? Let me tell you, my friend.
Here's the deal, when you go to the store and buy the stuff in the cans you're definitely not Whole30 compliant because there are two ingredients that are most likely to disrupt your gut and wreak havoc on your body in this recipe.
The culprits… Dairy and Gluten (both of which aren't Whole30 compliant).
I've wanted for years and years to recreate this recipe in a way that was Whole30 compliant and fit our eating style. I'm so excited that I mastered the Cream of Mushroom soup that makes this all possible.
And now, you get to experience this goodness for yourself.
As a forewarning: this recipe is way more effort than the typical stir and cook Green Bean Casserole but it is totally worth it! It is WAY more gourmet and delicious. You're going to love it and so is everyone else who tries it!
Plus we all know that it's fun to put in more effort for the holidays!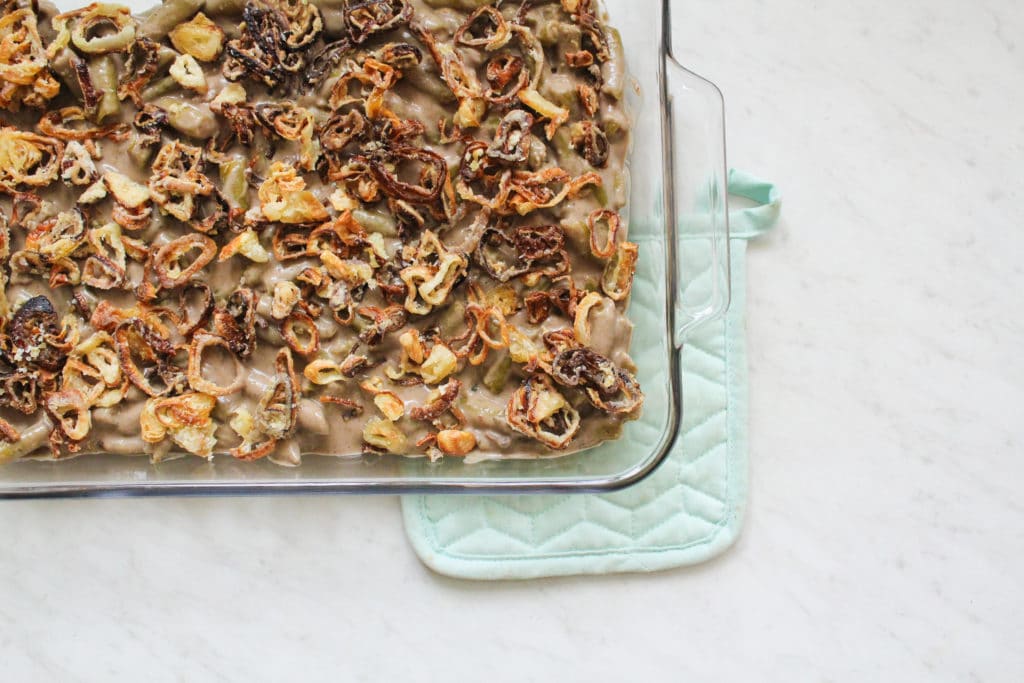 Feel free to use canned green beans or fresh/frozen to make your casserole; just make sure you cook the beans first before you mix it all together if they're fresh or frozen. If you don't do this you'll end up with a bunch of extra water in your dish which won't have it tasting good at all.
Cheers to your health!
Print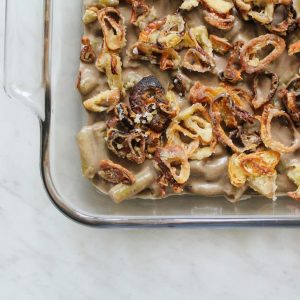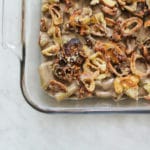 Paleo + Whole30 Green Bean Casserole Recipe
---
4 cups cooked green beans (about 3 cans, drained)
---
Instructions
Preheat the oven to 350.
Mix together the cream of mushroom soup, the green beans, and half of 1/3 of the french fried onions. Add this mixture to a 9×13 glass casserole dish.
Top with the remaining french fried onions.
Cook for 20 minutes, or until it is warmed through and the onions are crispy. Enjoy!
Want to save this Paleo + Whole30 Green Bean Casserole Recipe to make later? Pin it here!