Super Bowl LV is right around the corner and for me, its another great reason to break out some of my favorite paleo recipes. I'm already thinking about what to create for the Super Bowl, so I decided to whip together this Whole30 + Paleo Super Bowl Recipes Round-Up for you!
My husband Chaz will say that he is all the about the football, but every time I look over at him, he is happily indulging in all the tasty food laid out. (Has he just liked the food the whole time?!) Just kidding. He's definitely a football fanatic. Go DAWGS! (And yes, I know that's a college team… just go with me here!)
I've poured through my blog and made this Whole30 + Paleo Super Bowl Recipes Round-Up of paleo friendly, delicious snacks, apps, meals and treats.
The Best Ways to Enjoy these Paleo Super Bowl Recipes
SO many of these recipes are dips (because, #football), so we wanted to share with you our favorite ways to enjoy them!
If you're eating Paleo, some chip-type options are:
Veggie Sticks (Carrots, Celery, Cucumber slices, bell peppers)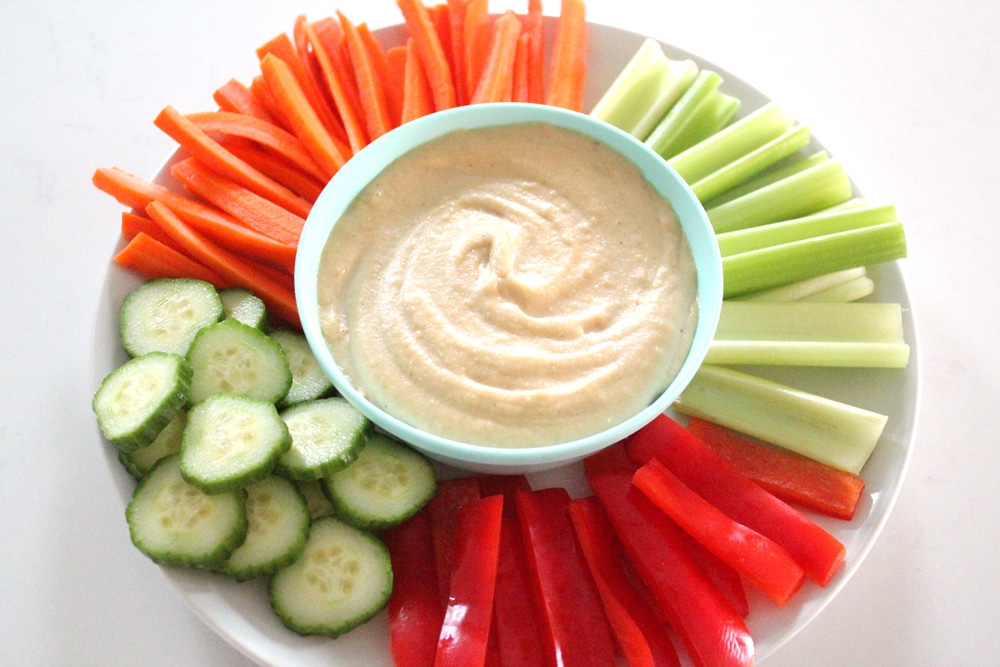 This cauliflower hummus is so dang delicious that you may end up making this ALL the time. It comes together so quick and easy in a food processor.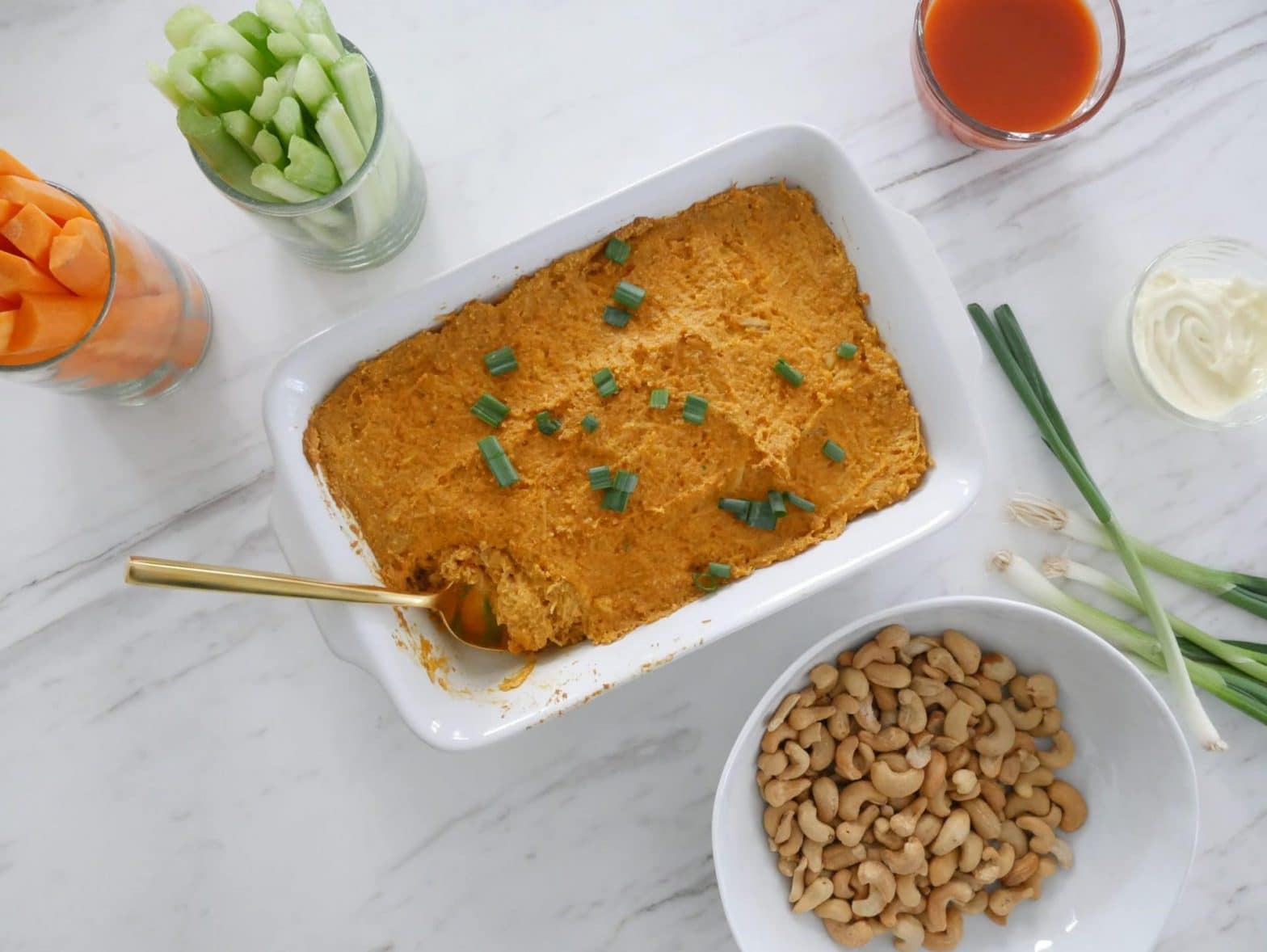 At some point in time, buffalo chicken dip became synonymous with watching sporting events on TV. For those who eat paleo or avoid dairy, this dip wasn't an option as it is normally made with dairy. My friend Lauren and I developed this recipe for all our non-dairy and paleo peeps and honestly, this is SO delicious, you'll never miss the dairy!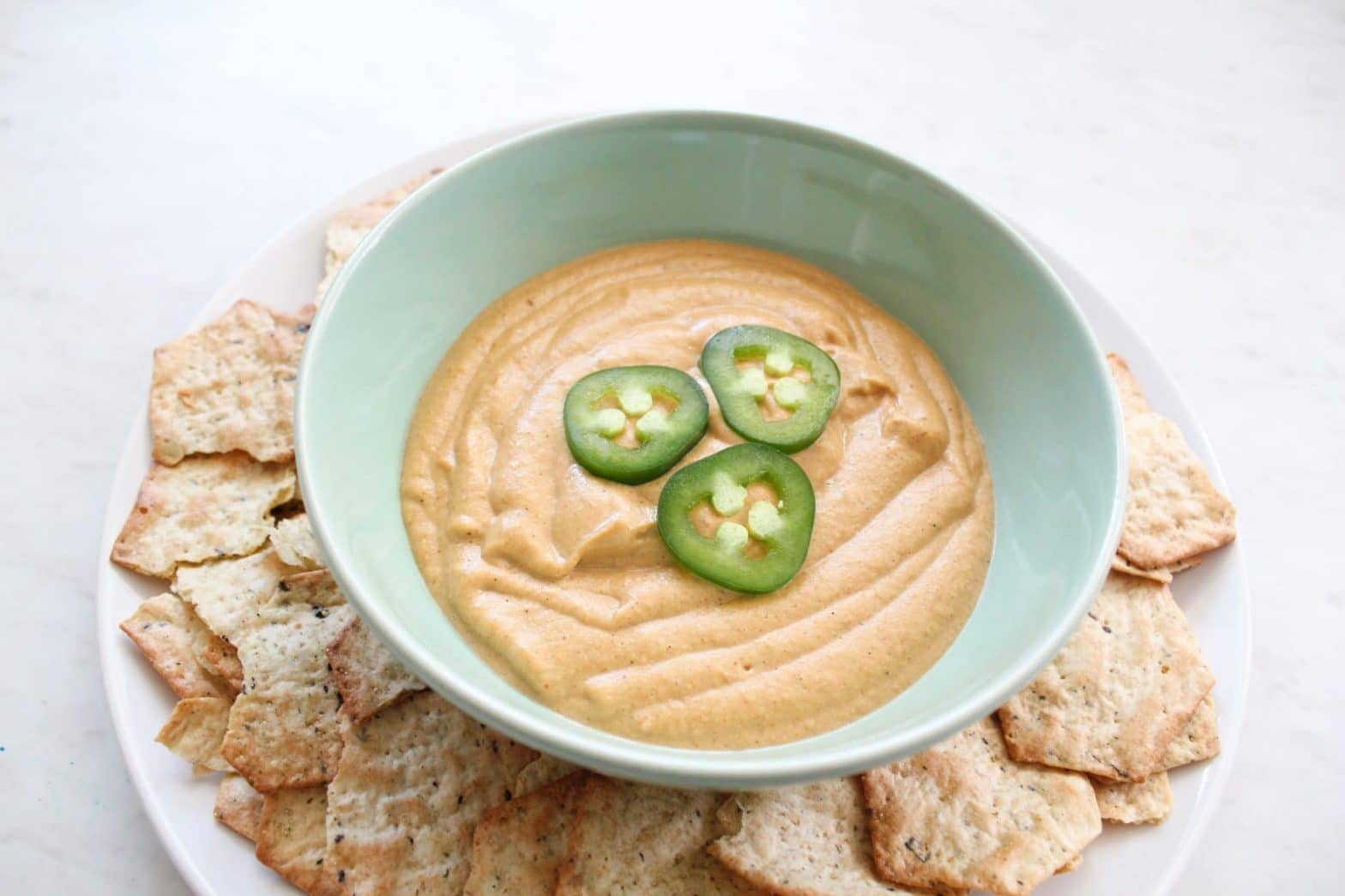 Really no explanation needed here! I mean, what's a party without queso?!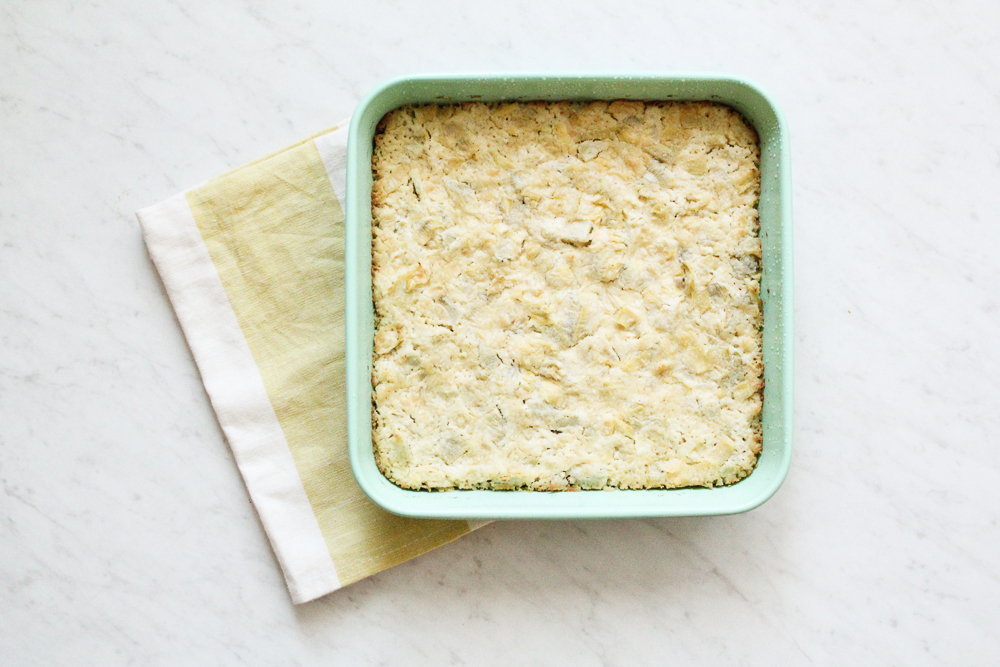 Nowadays, there are more and more food companies developing plant based dairy replacements and they are SO good. You no longer have to miss out on all of the delicious, creamy goodness of real dairy. This Artichoke Dip recipe is over the top!

This Paleo, Whole30 compliant, and Dairy Free French Onion Dip Recipe is next level good! You will want to make this for game day and basically any day ending in a "y"!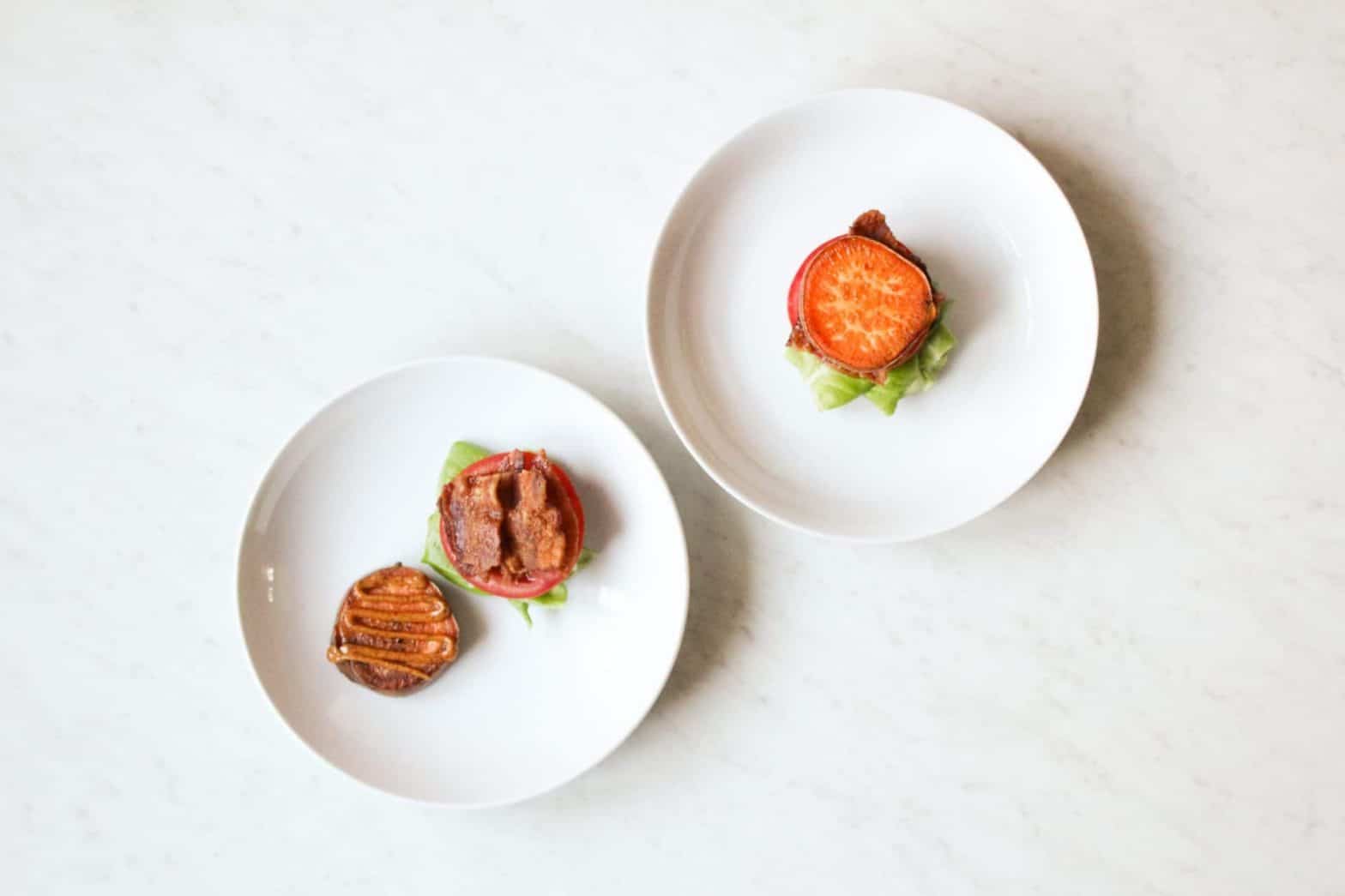 Sliders are such a fun and yummy party food! My recipe uses sweet potato "buns" and paleo approved bacon. Set out a tray of these BLT sliders and watch how quickly they disappear.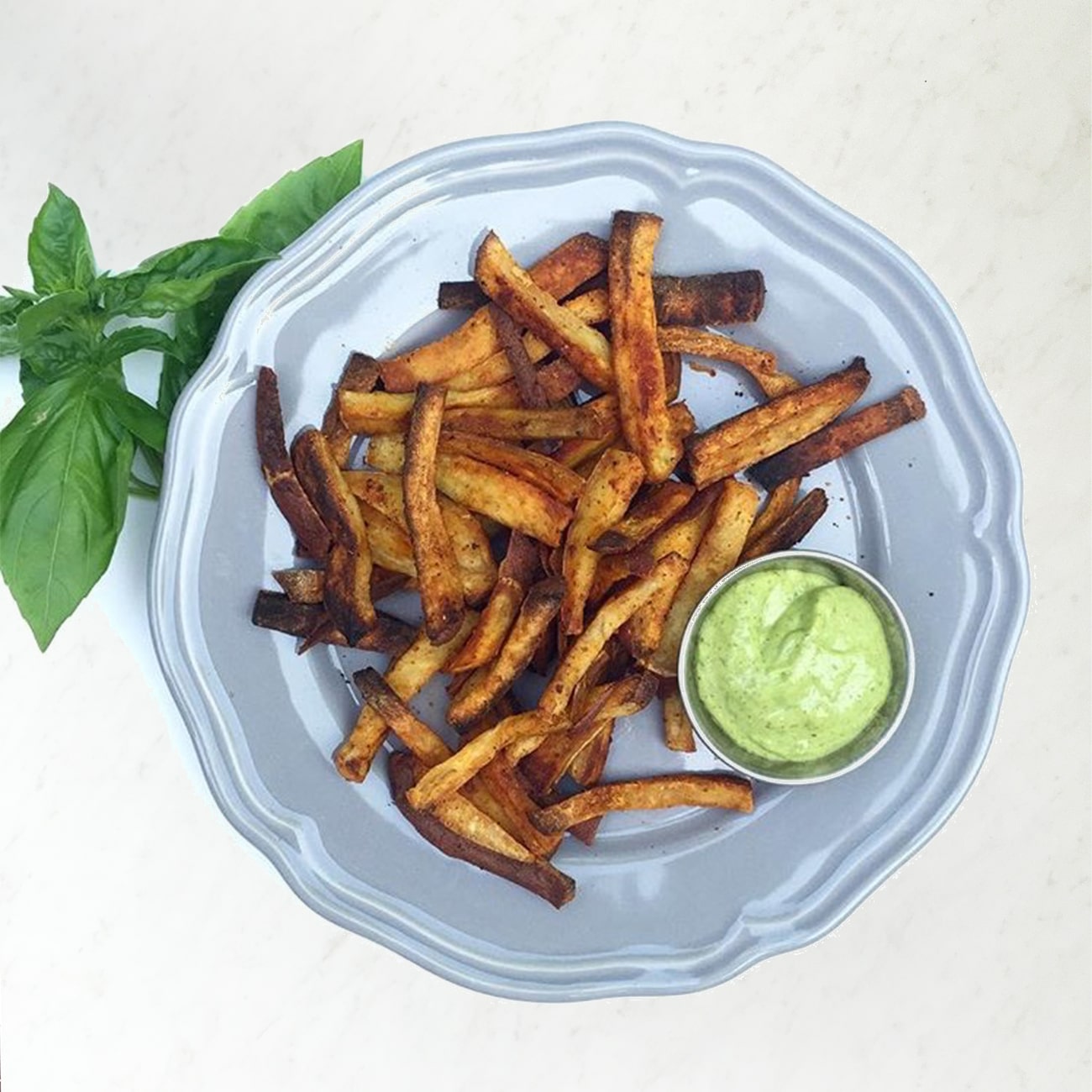 Whip up a batch of these oven baked French fries to serve with the BLT sliders. Baked in the oven, they are much better for you than frying in unhealthy oils. Serve them with my homemade ketchup!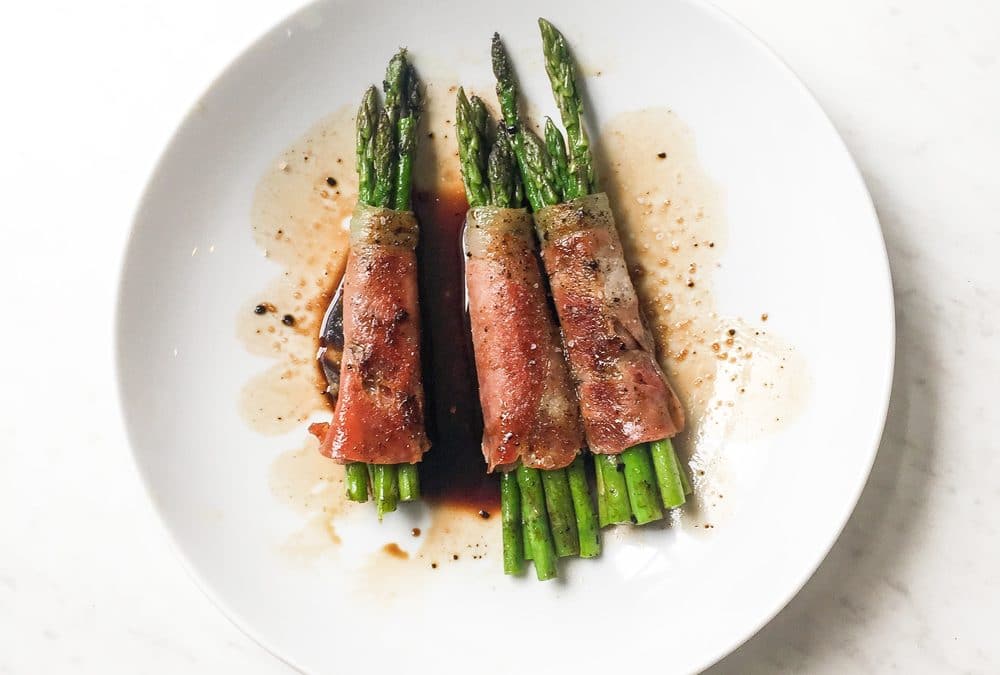 These prosciutto wrapped asparagus are so simple and delicious. The salty prosciutto and the crispy asparagus make a terrific pair!

These Oven Baked BBQ Chicken Wings make for the perfect game day finger food, healthy snack for the kiddos or a weeknight dinner.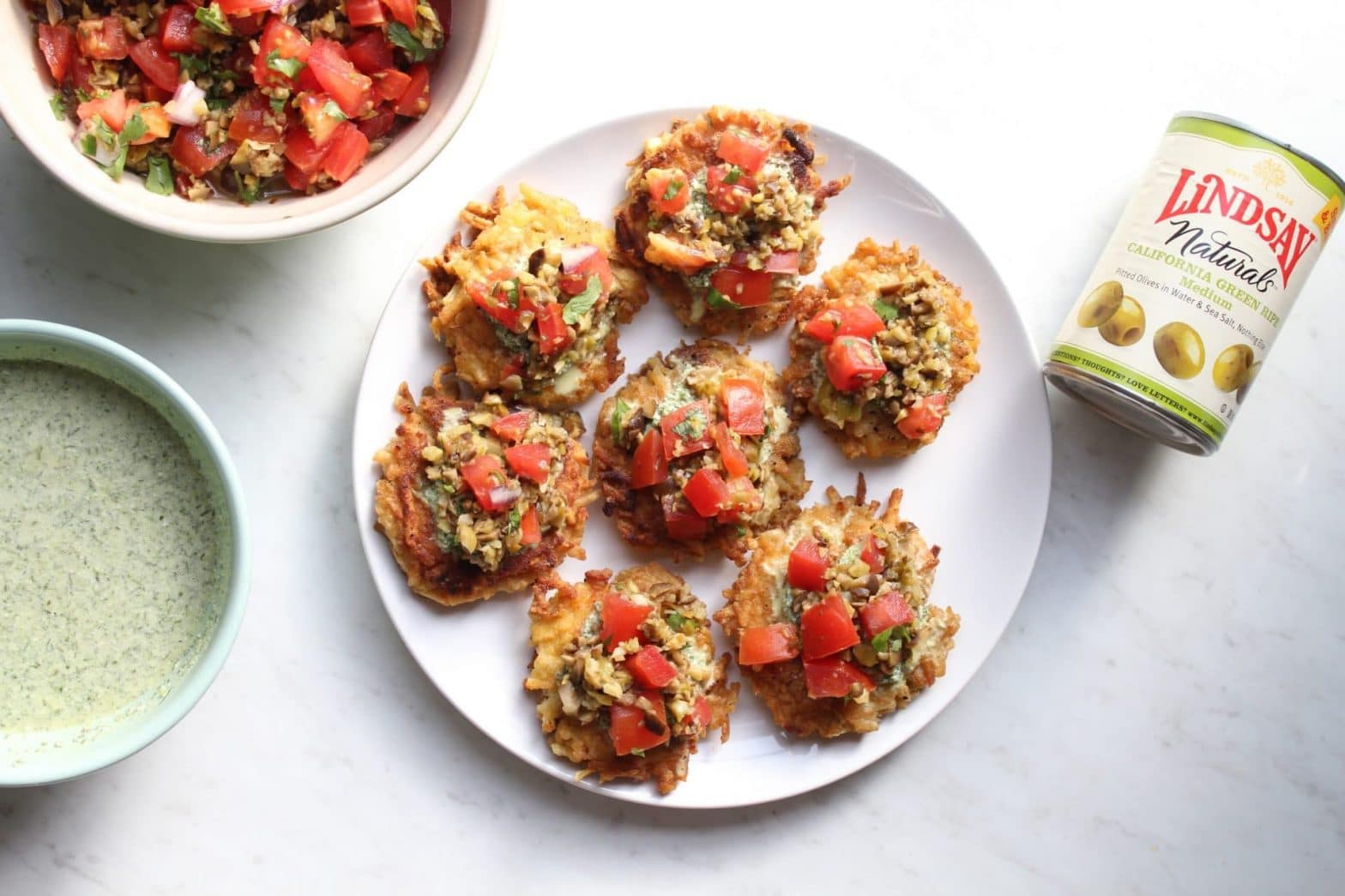 Don't be put off by the unusual combination of flavors in these potato cakes. Believe me – it works! It truly is a fiesta in your mouth.
One of the most popular recipes on my blog! Make this chili the day before and heat it up the day of.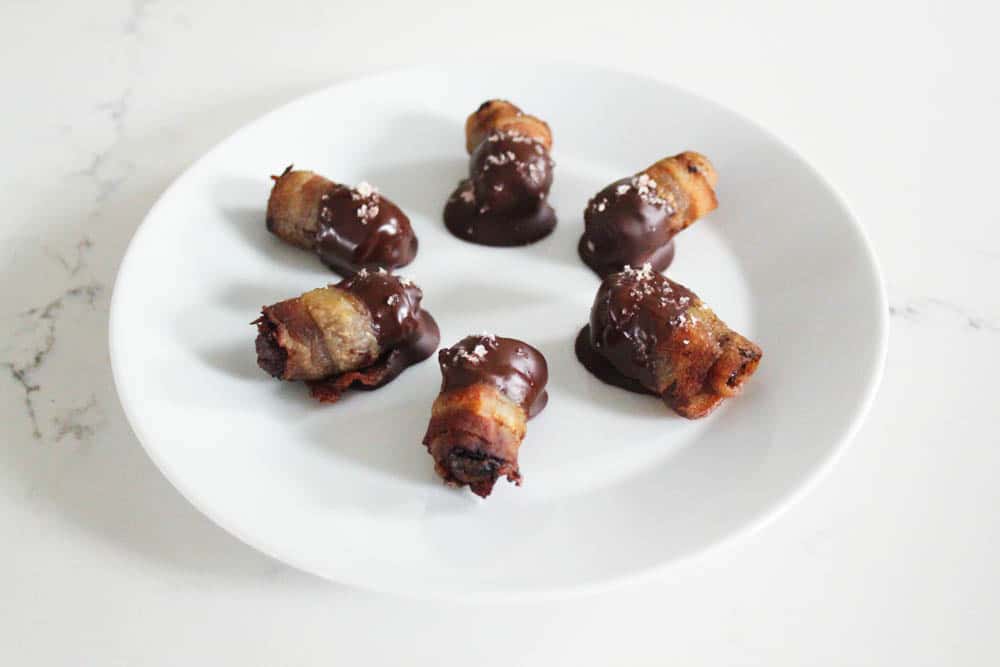 Chocolate.Dipped.Bacon.Wrapped.Dates! Just make them and then thank me later!
Do you want to save this Whole30 + Paleo Super Bowl Recipes Round-up for later? Pin it here!